A Month of Field Recordists
Field Recordist, Sound Designer und Buchautor Paul Virostek veröffentlicht diesen Monat eine spezielle Artikelserie, in der er "in der Szene" bekannte Field Recordisten vorstellt.
A Month of Field Recordists – Field Recordisten stellen sich und ihr Equipment vor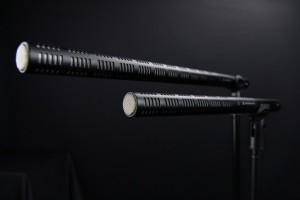 Mit bereits 10 Field Recordisten ist die Artikelserie von Paul bereits seit Anfang Oktober online. Mehr folgen nach und nach durch den Monat hindurch. Dabei sind zahlreiche bekannte Profis wie Nathan Moody, Watson Wu und FieldRecording.de Podcast-Kollege Andreas Usenbenz dabei, aber auch Amateure aus dem Field Recording Genre, die sich durch ihre Engagement, ihr besonderes Equipment oder die Aufnahmetechnik einen Namen gemacht haben.
Auf der Startseite der Artikelserie hat Paul den Hintergrund dieser Artikelserie ausführlich erklärt, weswegen wir uns hier kurz fassen.
Mit dabei ist auch FieldRecording.de Chefredakteur Sebastian-Thies Hinrichsen.
Aktuelle Interviews
Frédéric Devanlay & Cedric Denooz
Sebastian-Thies Hinrichsen
Links:
Creative Field Recording: http://www.creativefieldrecording.com
Direktlink zur Artikelserie: http://www.creativefieldrecording.com/2015/09/30/a-month-of-field-recordists-gear-profiles-of-the-pros/