Neues Hydrophon von Ambient: "Sound Fish" ASF-1
Ambient Recording kündigte es bereits auf der Musikmesse an und jetzt ist es da: Das Ambient Hydrophon ASF-1. Neue, hochwertige Technik und ein neuer, günstiger Preis zeichnen das ASF-1 aus.
Informationen von Ambient Recording (leider nur auf Englisch):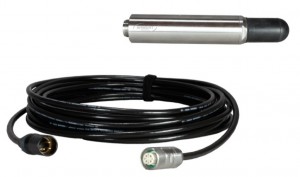 The ASF-1 is completely designed and manufactured by Ambient Recording in response all the requests for a professional-quality, yet affordable hydrophone designed specifically for use with standard audio gear. We exceeded our expectations. The result is an extremely natural sounding, low noise underwater microphone. Well, it took us nearly 3 years but finally we did it.
Crystal clear, low noise audio from infra- to ultrasound

With the development of the Ambient "Sound Fish" we focused on high audio quality with best handling. Therefore we designed a linear, low distortion microphone preamp offering a linear frequency response from 10Hz- 40kHz.
Works with standard 48V Phantom power
Following our idea to create an underwater microphone for professional sound recordists, we worked hard to build a hydrophone which can be fed directly from standard 48V Phantom power. Thus, this microphone works right out of the box with all professional audio gear using standard XLR connections. No adapters are required!
Waterproof up to 100m
The ASF-1 is machined out of high-quality, stainless steel (V4A) and can easily withstand the water pressure of 100m depth. Additionally, the cable material (specially formulated NBR, V4A polyurethane) was selected for its long term resistance against seawater corrosion.
Included 10m underwater cable with professional underwater connector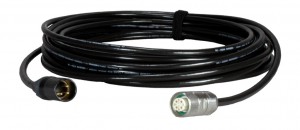 Within the purchased parts package we included a 10 meter underwater cable with sealed AHS V4a underwater connector. Thus, the AFS-1 can be used right out of the box without additional adapters or cables. Other cable lengths are available on request.
Technische Daten
Frequency response: 7Hz- 40kHz (-3dB)
Polar Pattern: Omni directional
THD: 0,1% (10Hz-40kHz)
Dimensions:180mm x 25mm
Max depth: 100m
Housing material: V4A stainless steel
Encapsulating material: Special formulated NBR
Weight (without cable): 270g
Power Supply: 48V Phantom
Included detachable 10m underwater cable
Special designed stainless steel AHS underwater connector
Preis & Verfügbarkeit
Das ASF-1 wird voraussichtlich noch Juni 2014 zum Preis von 1.596,- EUR zzgl. MwSt. erhältlich sein.
Mehr Informationen auf der Webseite von Ambient Recording: www.ambient.de