Verlosung: Depth of Sound – Norway Sound Library
André Klar und Depth of Sound haben exklusiv für euch einmal die Library "Norway" FieldRecording.de zur Verlosung bereitgestellt. Wie ihr sie gewinnen könnt, erfahrt ihr hier.
Verlosung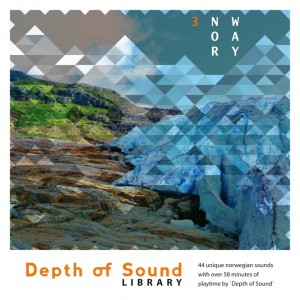 Wie schon im Interview von André Klar zu lesen war, verlosen wir für euch exklusiv einmal seine neue Library "Norway" die über 1,69GB an Field Recordings aus dem Land der  Fjorde.
Wenn ihr mitmachen wollt, dann liked uns bei Facebook, folgt uns bei Twitter (je nachdem wo ihr angemeldet seid) und sendet uns anschließend eine Mail dem dem Betreff "Norway" an klangdieb@fieldrecording.de mit eurem Namen und vollständiger Adresse.
Einsendeschluss ist Mittwoch, der 18. Dezember 2013, 24 Uhr.
Rechtlicher Hinweis: Der Gewinner wird aus allen Einsendungen per Los gezogen. Der Rechtsweg ist ausgeschlossen!
Die Daten werden lediglich im Rahmen des Gewinnspiels verarbeitet und die des Gewinners an Depth of Sound für die Zusendung des Gewinns genutzt.
Links:
Depth of Sound: www.depthofsound-library.com/sound-libraries/
UPDATE v. 22.12.2013: Gewinner ermittelt!
Wir haben den Gewinner der "Norway Sound Library" von Depth of Sound – Sound Design via Random.org (Zufallszahlengenerator) aus allen Einsendungen ermittelt: Christian L. aus Frankfurt am Main hat die Library gewonnen. Herzlichen Glückwunsch!
Allen anderen Teilnehmern danken wir recht herzlich für das Interesse. Versucht es doch bei unserer nächsten Verlosung, die schon in den Startlöchern steht!
Die FieldRecording.de Redaktion